Follow us on social media!
---
---
Welcome - News - Booking - Discography - Biography - Media - Merchandise
---
Merchandise
Artillery has a wide selection of officially branded merchandise, ranging from t-shirts, patches and sweaters to CD's and Vinyls.
You can support us by aquiring our merchandise. Ask to have it signed!
---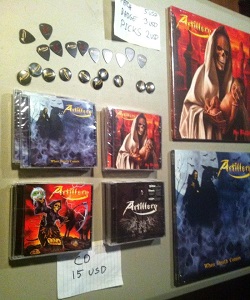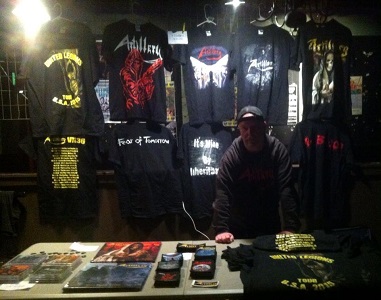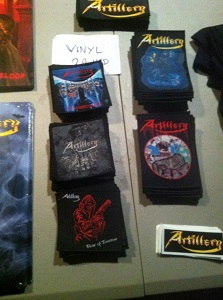 ---
Is there an online store?
Unfortunately, as of now, as much as we'd like to, we are uable to offer a viable solution for such said shop.
That does not, however, mean that our merchandise is unobtainable.
There are three ways to get hold of genuine Artillery merchandise:
By going to one of our gigs and visiting our travelling merchandise stand.
By contacting us on our Facebook-page (state the desired item) through this link
By going on the Metal Blade fanstore through this link
---
The Official Artillery website - www.artillery.dk - © 2008-2019